Reserve Now
Or call: 800.427.4124

Auction Lot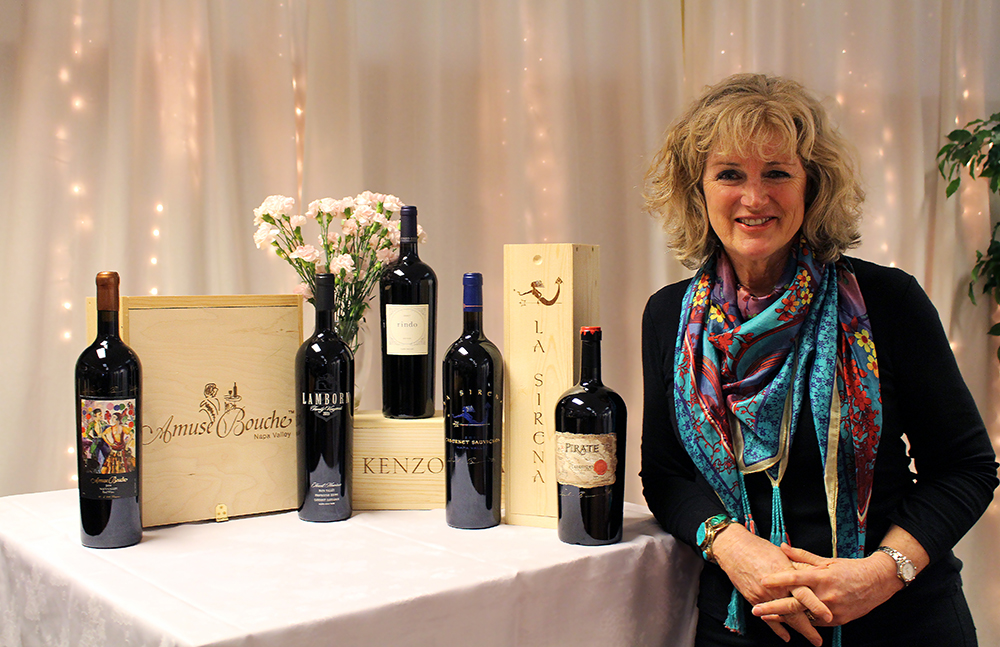 The Wine Train auction lot is comprised of five magnums of highly acclaimed wines plus a fine art giclee all handcrafted by Heidi Barrett.
Current Bid
$10
As of 3/14/2015 at 2:08 pm
"Inspiration Station"
featuring Heidi Barrett
Arts in April, 2015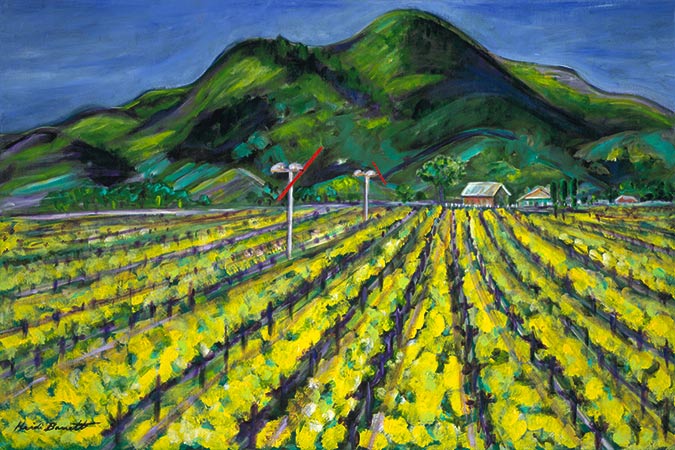 The Napa Valley Wine Train will be hosting "Inspiration Station," an Arts in April 2015 exhibit featuring the original paintings and fine art giclees from local artist and prominent winemaker, Heidi Barrett. "Inspiration Station" will be showing at the Wine Train Depot located in Downtown Napa throughout the month of April.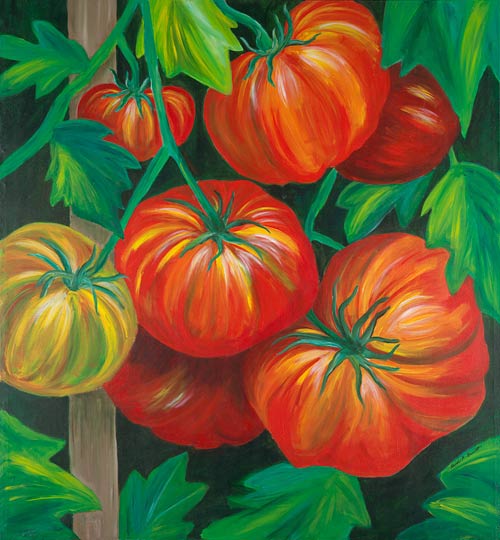 Heidi Barrett grew up in the Napa Valley with an artist mother, Diane Peterson and a scientific winemaker father, Dr. Richard Peterson. While she has worked as a professional winemaker for her entire career spanning more than three decades, she has also had a passion for art since childhood. Her mother was a creative influence for pursuing art while Heidi was growing up.
For more than 30 years, Heidi has studied art in various forms with Theo Fabian Becker, Robert Burridge, Ed Breed, Nancy Willis, Deborah Donahower, and Rhue Bruggeman among others. She has worked in watercolor, pastels, collage, acrylics, ceramics, glass blowing, jewelry design, glass bead making, monotype printmaking, and mosaics, and has done ice sculptures with her mom Diane Peterson for the Napa Valley Wine Auction. She has participated in numerous group shows and her paintings are in a number of collections internationally.
"I have often compared the art of blending to painting, like having more colors on my palette and palate!" Barrett says, "In both, the artist uses different hues (flavors) to create something truly unique and delicious… I sought to capture the thrill of art as a tribute to artists everywhere; strive to create beauty."
---
Meet Heidi Barrett at the Artist Closing Reception as you enjoy music, small bites, a special Heidi Barrett wine tasting and bottle signing.
Artist Closing Reception
Tuesday, April 28, 5:30pm - 7:30pm
McKinstry Street Station
1275 McKinstry Street
Napa, CA 94559