Reserve Now
Or call: 800.427.4124

Price Per-Person, $174.00
Make a Reservation
Or Call
(800) 427.4124
---
Interested in other
Vintner's Lunch
Events?
Lunch Train Schedule
Vintner's Lunch
| Time | Activity |
| --- | --- |
| 10:30 AM | Check-in |
| 10:35 AM | Welcome Seminar |
| 11:00 AM | Board Train |
| 11:30 AM | Train Departs |
| 2:30 PM | Train Returns |
Any reserved seats not checked in 10 minutes prior to departure may be released for resale.
Maboroshi Vintner's Lunch

Samurai spirit in a California wine
Friday August 9th
Spend a Friday afternoon immersing yourself in a complete Napa experience during the Wine Train's Vintner's Lunch featuring Maboroshi . Drink exquisite wines, dine on a menu artfully paired to the afternoon's vino and chat with Napa Valley Wine Train's Executive Chef Kelly Macdonald and Maboroshi Co-Owners,Tom Kisaichi, and Rebecca Kisaichi while you gaze upon Napa's Vineyards from your elevated booth in the Wine Train's 1952 Vista Dome Car. The menu for your afternoon has been specially crafted for this event, and will not be seen again. Check out the menu for Maboroshi's Vintner's lunch before you visit.

Due to the extreme popularity of vitner's lunches, this event is seated with others. Parties of two may be seated with other parties of two.
Vintner's Lunch Includes: Multiple course gourmet meal, 3 glasses of pre-selected wine, and a ride in the Vista Dome Car.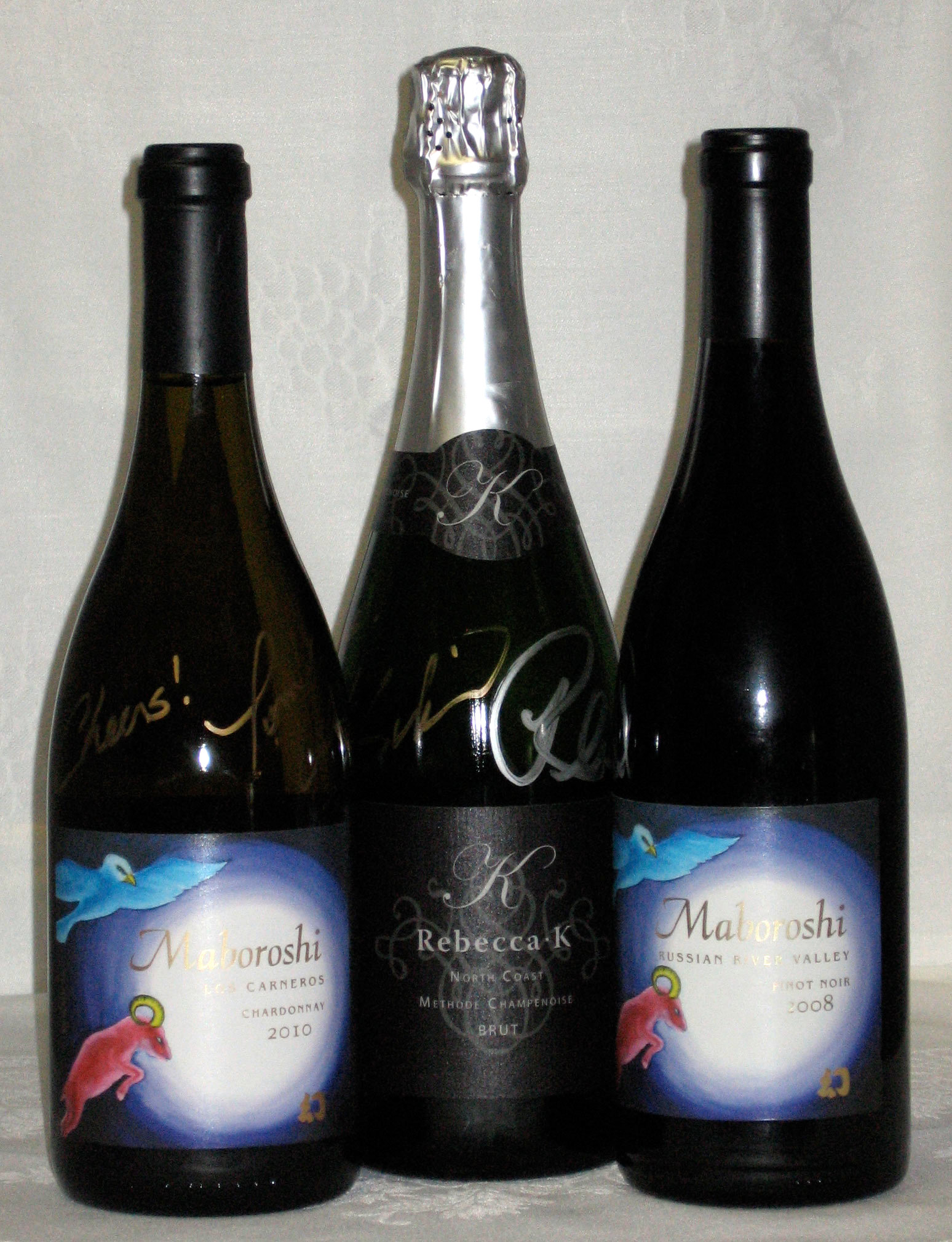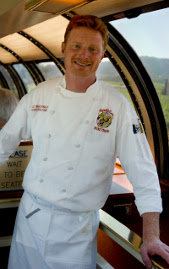 The Napa Valley Wine Train's Vista Dome Car and Chef Kelly Macdonald
About Maboroshi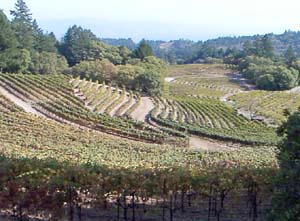 Maboroshi is a small family owned vineyard and winery focusing on Pinot Noir in Sonoma's Russian River and Sonoma Coast Appellations. It is led by an uncompromising Japanese winemaker, thus the name "Maboroshi", a term for an impossible dream. Maboroshi Vineyards is committed to expressing the land in the flavors of the wine. They pride themselves on hand tending the vineyard and practicing organic & biodynamic viticulture. They focus on the earth, believing great wine is only as good as the dirt its grapevines inhabit. By nurturing the soil, building biodiversity and encouraging self-sufficiency in the vineyard, they hope to create wines with distinctive character.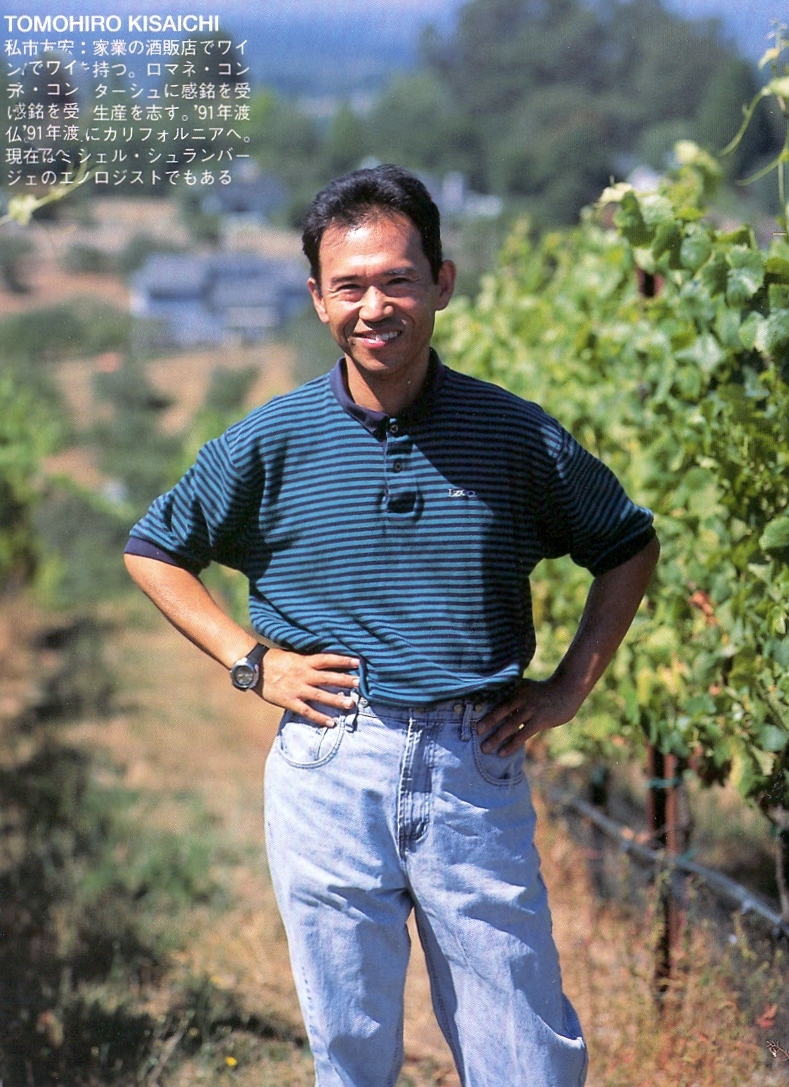 About Tom Kisaichi
TOM KISAICHI - Co-Owner/Winemaker
In 1991, Tom Kisaichi told his family and friends he was going to become a winemaker and live in France. His family and friends thought he was joking and called it a "Maboroshi" - a whimsical dream. But soon he left Osaka, Japan with wife and 3 year old daughter in tow, to learn winemaking in Bourgogne, France. He went door-to-door to every great wine domaine in the Cote d'Or for a chance to work in the region. Thanks to the gracious invitation and instruction of Charles Rousseau, proprietor of Gevrey-Chambertin's Domaine Armand Rousseau, he was trained in every aspect of winemaking from vineyard to bottle. Toiling in sub-zero conditions to prune the meter high vines in the Clos St. Jacques vineyard proved to be his favorite experience. Tom's initiation to old-world winemaking laid the foundation for his eventual move to California.
Once in Sonoma County, and between studying winemaking & microbiology, Tom began work as a cellar worker at Stonestreet Winery. Then, after working various production jobs at diferent wineries he became enologist at Michel-Schlumberger Winery in Healdsburg, California. In 1999, he and his wife Rebecca developed their own brand and vineyard outside of Sebastopol, once again growing & working with pinot noir, their favorite grape.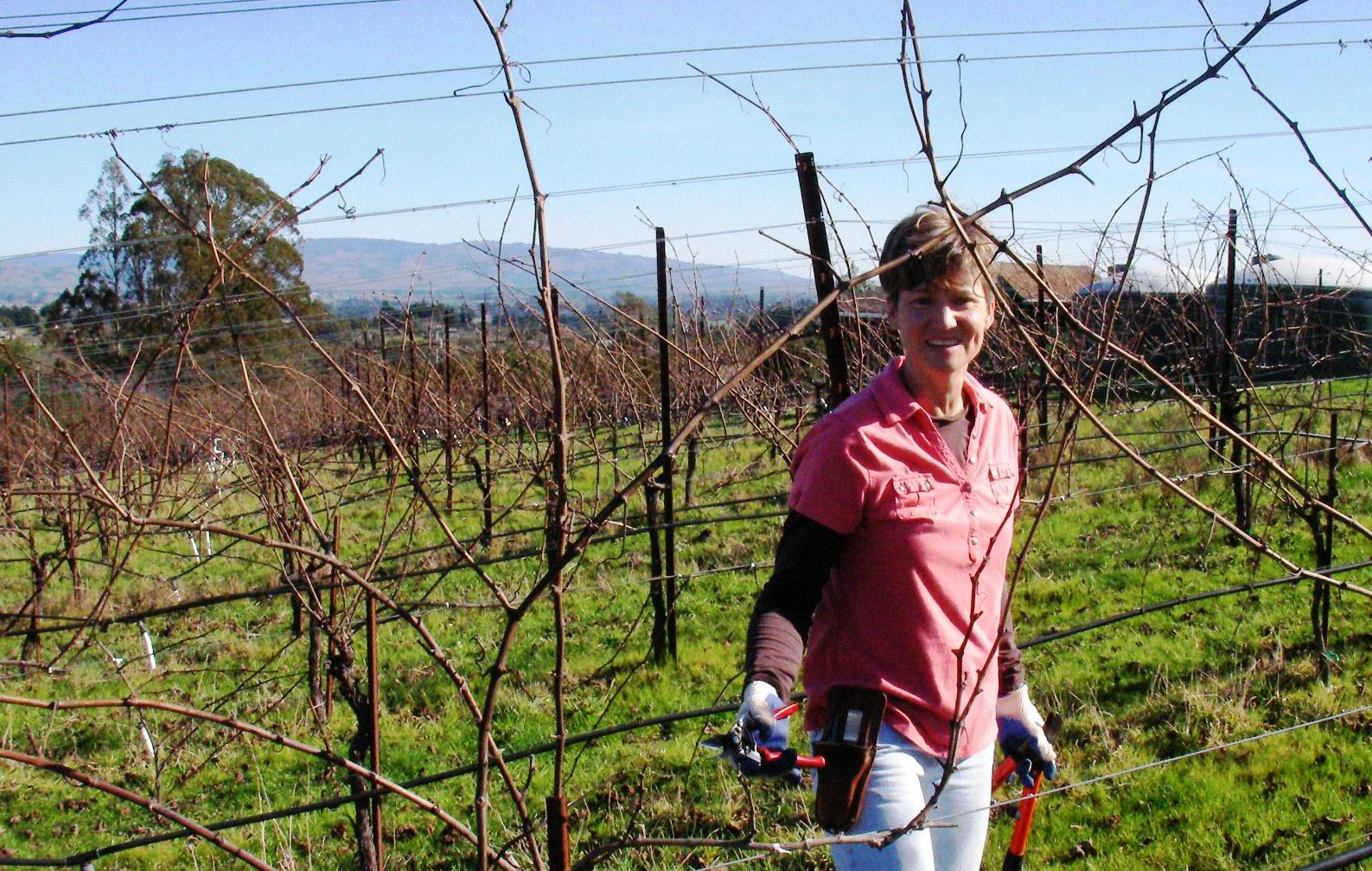 About Rebecca Kisaichi
REBECCA KISAICHI - Co-Owner/Viticulturist
Rebecca caught the viticulture bug in the late 1990's, just about the time her husband, Tom, began Maboroshi Wine Estates. She had previously worked alongside some of the great women winemakers in Napa & Sonoma County, however, she preferred spending her days roaming the terrains of back mountain vineyards and collecting data on the grapes instead of monitoring barrel fermentations and punch downs. So, she decided to return to school to learn about soil and vine science, and began to develop a passion for organic viticulture. She then took the reins as resident vineyard manager for the Maboroshi Vineyard, and brought the once abandoned apple orchard back to life with organic practices and through the integration of sheep grazing. Upon completion of the organic certification, she threw herself and the winery into Biodynamics; developing yet another distinctive element to the vineyard. Her down to earth style and love of the land is emulated in the resulting elegant wines.