Reserve Now
Or call: 800.427.4124

Price Per-Person, $174.00
Make a Reservation
Or Call
(800) 427.4124
---
Interested in other
Vintner's Lunch
Events?
Lunch Train Schedule
Vintner's Lunch
| Time | Activity |
| --- | --- |
| 10:30 AM | Check-in |
| 10:35 AM | Welcome Seminar |
| 11:00 AM | Board Train |
| 11:30 AM | Train Departs |
| 2:30 PM | Train Returns |
Any reserved seats not checked in 10 minutes prior to departure may be released for resale.
Neiman Cellars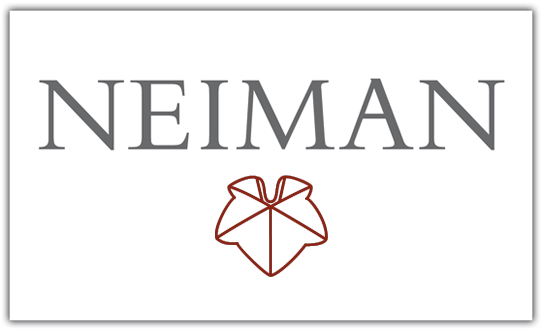 Friday, August 23
Spend a Friday afternoon immersing yourself in a complete Napa experience during the Wine Train's Vintner's Lunch featuring Neiman Cellars Winery. Drink exquisite wines, dine on a menu artfully paired to the afternoon's vino and chat with Napa Valley Wine Train's Executive Chef Kelly Macdonald and Drew Neiman while you gaze upon Napa's Vineyards from your elevated booth in the Wine Train's 1952 Vista Dome Car. The menu for your afternoon has been specially crafted for this event, and will not be seen again.
Due to the extreme popularity of vintner's lunches this event is seated with others. Parties of two may be seated with other parties of two.
Vintner's Lunch Includes: Multiple course gourmet meal, 3 glasses of pre-selected wine, and a ride in the Vista Dome Car.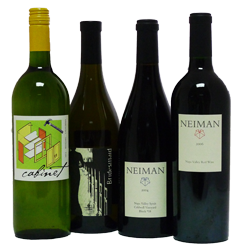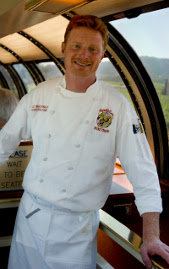 The Napa Valley Wine Train's Vista Dome Car and Chef Kelly Macdonald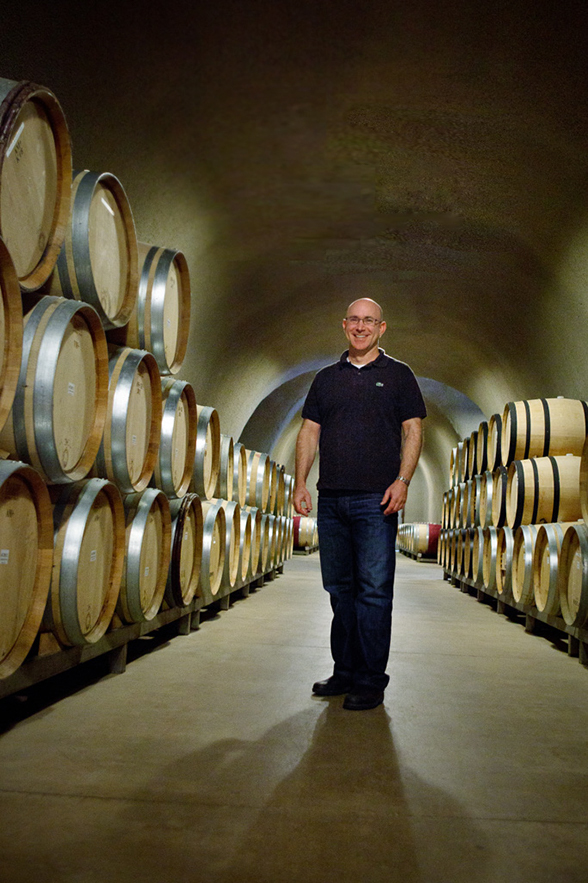 About Drew Neiman
Drew Neiman's passion for wine began fermenting in, of all places, Akron, Ohio. There, Drew found he had quite a palate for wine. Although he originally planned a career in medicine, a chance meeting with renowned winemaker John Kongsgaard at a gas station in Columbus led Drew to the opportunity to work harvest for Newton Vineyards in Napa in 1994. Drew experienced an epiphany along the way: his life work would be making wine. Drew rose through the ranks from harvest help to winemaker becoming the assistant winemaker for Kongsgaard and Arietta Cellars, and later the winemaker for Jacquelynn and Chateau Boswell.
Drew established Neiman Cellars in 1997. Total production is 600 cases of minimal intervention, handcrafted, artisan small batch wine. Neiman Cellars is featured on the wine lists of some of the fanciest restaurants in the world such as the French Laundry, Per Se, Gary Danko and The Beverly Hills Hotel.
In 2005, Drew teamed up with friend and premier winemaker, Pam Starr, to create Bridesmaid. Wine inside these bottles were originally earmarked for far more expensive bottlings. Producing two Bordeaux-style blends from some of the most revered Napa Valley vineyards (whose sources are known only to them), these bold, alluring wines are designed for wine lovers, connoisseurs and collectors to enjoy everyday. Bridesmaid wines are wonderful upon release, cellar-worthy and way over-deliver for the price.
"These are impressively put-together wines, and all the credit first has to go to whoever buys the already made juice and, secondly, whoever assembles these blends." —Robert Parker
Drew recently launched Randolph Street Wine Company, a joint-project with his sister. Their first release, Cabinet, is a delicious German-style Kabinett Riesling made with grapes sourced from Monterey County. As with everything Drew Neiman, mystery also surrounds this venture.