Reserve Now
Or call: 800.427.4124

Price Per-Person, $179.00
Make a Reservation
Call
(800) 427.4124
---
Interested in other
Vintner's Lunch
Events?
Lunch Train Schedule
Vintner's Lunch
| Time | Activity |
| --- | --- |
| 10:30 AM | Check-in |
| 11:00 AM | Board Train |
| 11:30 AM | Train Departs |
| 2:30 PM | Train Returns |
Any reserved seats not checked in 10 minutes prior to departure may be released for resale.
Provenance Vintner's Lunch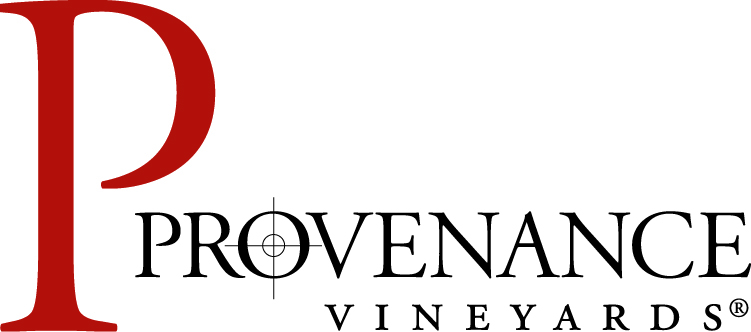 Friday, September 5th
Spend a Friday afternoon immersing yourself in a complete Napa experience during the Wine Train's Vintner's Lunch featuring Provenance. Drink exquisite wines, dine on a menu artfully paired to the afternoon's vino and chat with Napa Valley Wine Train's Executive Chef Kelly Macdonald and Tom Rinaldi, winemaker for Provenance Vineyards, while you gaze upon Napa's Vineyards from your elevated booth in the Wine Train's 1952 Vista Dome Car. The menu for your afternoon has been specially crafted for this event, and will not be seen again.
Due to the extreme popularity of Vintner's Lunches, this event is seated with others. Parties of two may be seated with other parties of two.
Vintner's Lunch Includes: Multiple course gourmet meal, 3 glasses of pre-selected wine, and a ride in the Vista Dome Car.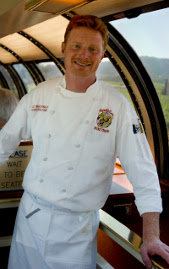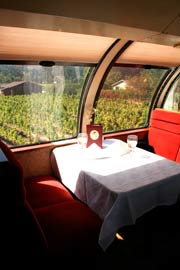 The Napa Valley Wine Train's Vista Dome Car and Chef Kelly Macdonald
A Word from Provenance
Our Name
The word 'Provenance' (rhymes with renaissance) is derived from the French language, and means "origin," or "source."
A provenance is the record of ownership of a piece of art from its creation to the present. Connoisseurs use a provenance as a guarantee of a work's authenticity. Our name reflects our goal of producing fine wines that are authentic works of art.
In geology, provenance is the source of materials that make up an area's sediment. The origin of a vineyard's soil is critical since the soil drives the wine's quality, flavors and aromas, eclipsing viticulture and winemaking differences.
HISTORY
Our inaugural release, Provenance Vineyards 1999 Rutherford Cabernet Sauvignon, established the winery's style: an elegant yet powerful richness with deep, intense flavors that reflect the vintage and vineyard. With the 2000 vintage we expanded our family of wines to include Oakville Cabernet Sauvignon and Napa Valley Merlot. Rutherford Sauvignon Blanc, our only white wine, made its debut with the 2003 vintage. In August 2002 we acquired the winery known formerly as Chateau Beaucanon, located on Highway 29, for our home in the heart of the Rutherford appellation. After extensive remodeling and refurbishing of the property, we opened our tasting room, featuring a floor made of staves from our own oak barrels, in October 2003.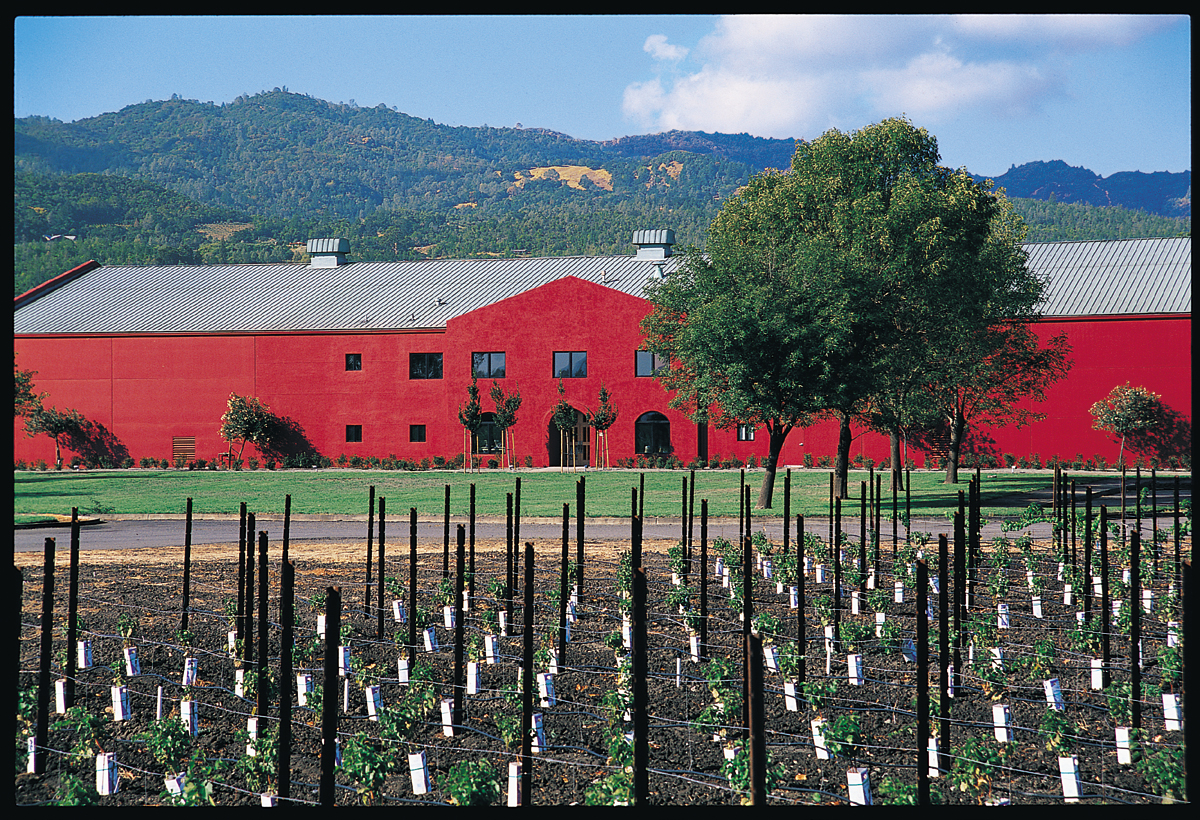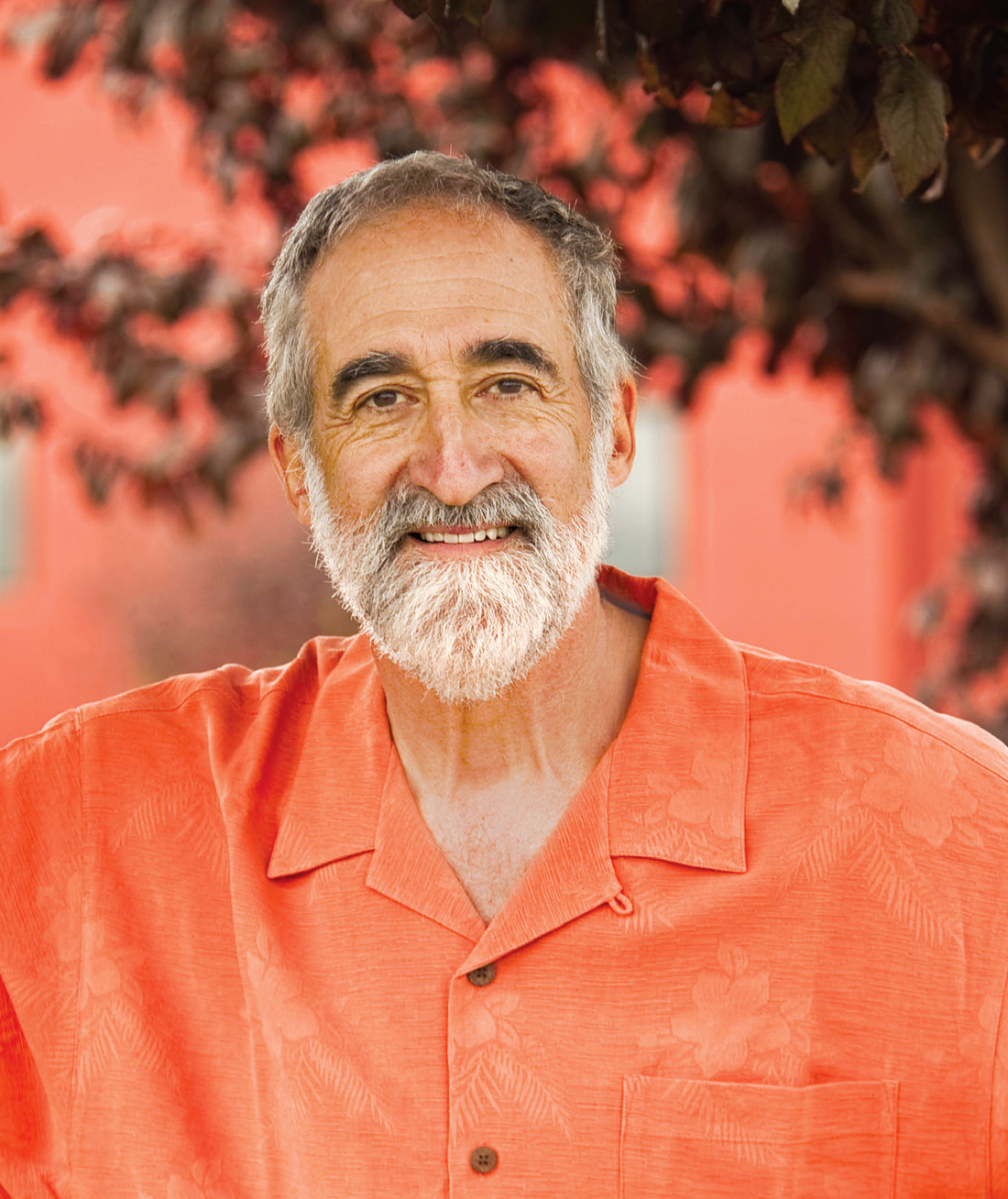 About Tom Rinaldi
After spending 22 years with Duckhorn as their original winemaker and helping establish their name, Tom Rinaldi joined Provenance Vineyards® in 2000 to get back to hands-on, day-to-day winemaking. With access to a number of historic vineyards in Rutherford and other nearby American Viticultural Areas, Rinaldi was determined to expand his vinous legacy in the Valley. Under Rinaldi's direction, the wines of Provenance have earned high praise from consumers, the trade and the press.
"We use every traditional and modern tool available to create great wines, but in the end it's our experience, intuition and palates that we rely on most. We farm our vineyards intensively, not just block by block or row by row, but vine by vine. At harvest, we select only the best clusters and then we sort the grapes by hand prior to fermentation. Our goal is to make wines that reflect their varietal make-up and origin. No behemoths, no caricatures—just balanced, authentic, delicious, compelling wines."
Today, Rinaldi oversees the running of Provenance and consults with winemaker Chris Cooney on all decisions from farming to bottling. When not at the winery, Rinaldi can be found pedaling his bicycle in the hills and mountains of Northern California and in other exotic locales around the globe. Rinaldi lives in St. Helena with his wife, Beverly, and daughter, Angelina.