Reserve Now
Or call: 800.427.4124

Price Per-Person, $174.00
Make a Reservation
Call
(800) 427.4124
---
Interested in other
Vintner's Lunch
Events?
Lunch Train Schedule
Vintner's Lunch
| Time | Activity |
| --- | --- |
| 10:30 AM | Check-in |
| 11:00 AM | Board Train |
| 11:30 AM | Train Departs |
| 2:30 PM | Train Returns |
Any reserved seats not checked in 10 minutes prior to departure may be released for resale.
Swanson Vineyards

Friday, September 26, 2014
Spend a Friday afternoon immersing yourself in a complete Napa experience during the Wine Train's Vintner's Lunch featuring Swanson Vineyards and their winemaker Chris Phelps. Drink exquisite wines, dine on a menu artfully paired to the night's vino and chat with Chris Phelps, while you gaze upon Napa's Vineyards from your elevated booth in the Wine Train's 1952 Vista Dome Car. The menu for your evening has been specially crafted for this event, and will not be seen again.
Due to the extreme popularity of our Vintner's Lunches, this event is seated with others. Parties of two may be seated with other parties of two.
The Vintner's Lunch Includes: Multiple course gourmet meal, a welcome glass of sparkling wine, 3 glasses of pre-selected wine, and a ride in the Vista Dome Car.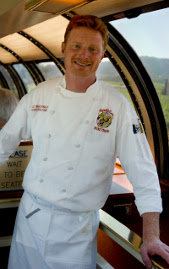 The Napa Valley Wine Train's Vista Dome Car and Chef Kelly Macdonald
About Swanson Vineyards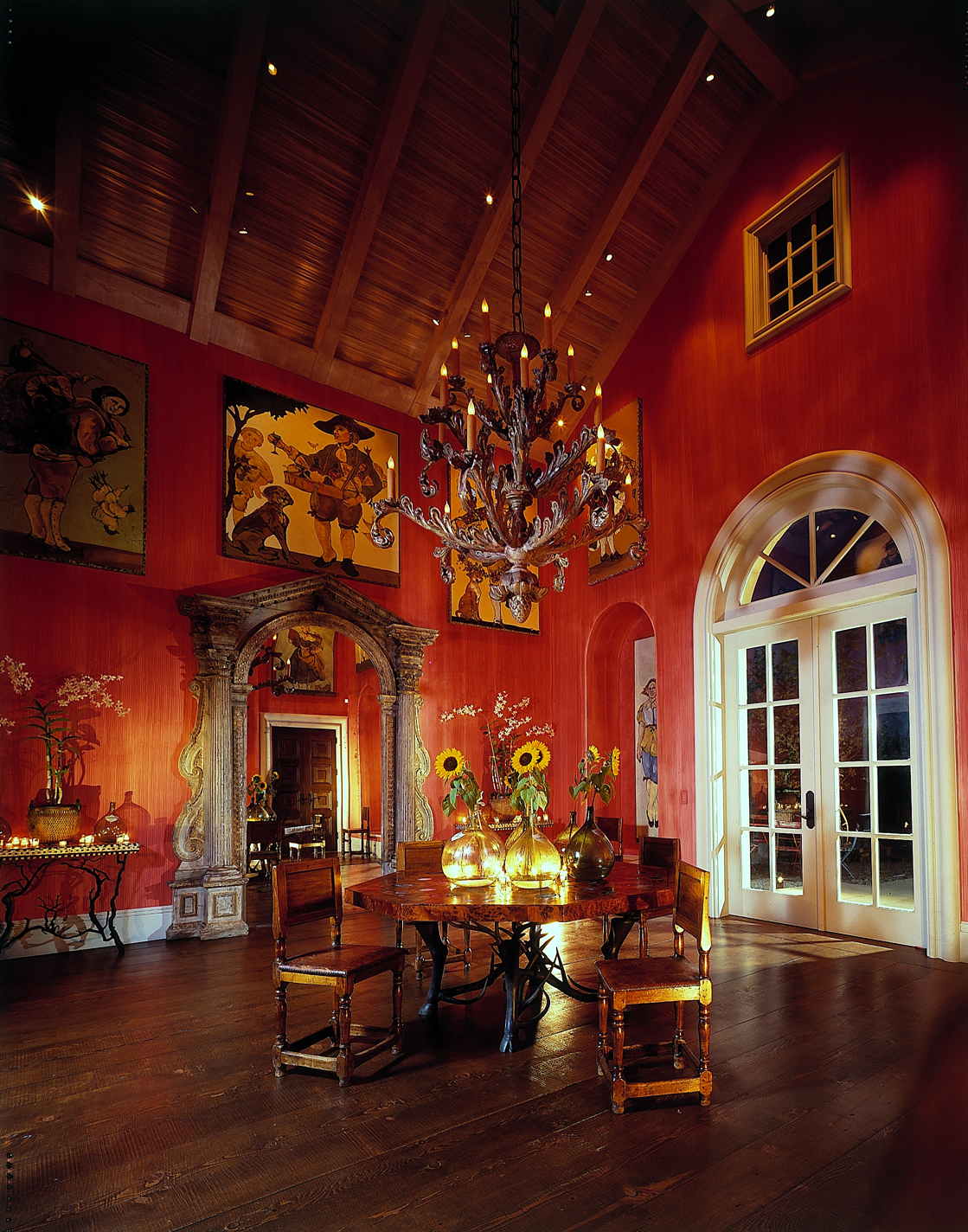 Swanson Vineyards is a family-owned winery and produces 25,000 cases annually. For more than half a century, the Swanson name has been recognized primarily for frozen food products, as in the famous TV dinners the family launched in 1953, which, at that time, was a groundbreaking innovation in the food business.
Twenty-five years ago, the Swanson family chartered another innovative course, this time into the world of wine. In 1985, on a vineyard between Opus One and Silver Oak - in the heart of Napa Valley's finest Cabernet soils - Clarke Swanson took a leap of faith and planted Merlot on his 100-acre vineyard. Swanson Vineyards is now one of the most recognizable and reliable Merlots, known for making a "Cab lover's Merlot," and respectably priced! All Swanson wines are 100% estate grown, produced and bottled.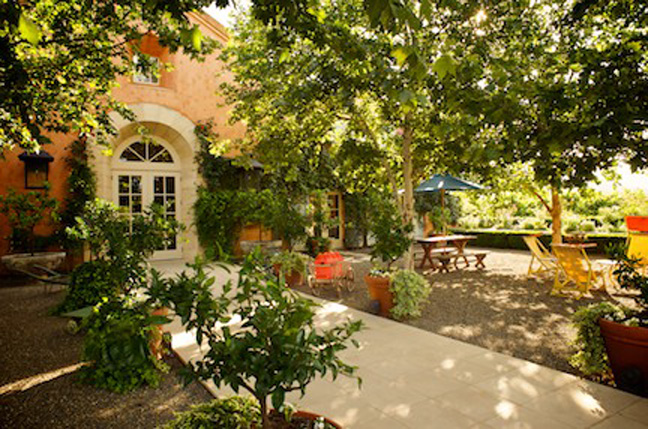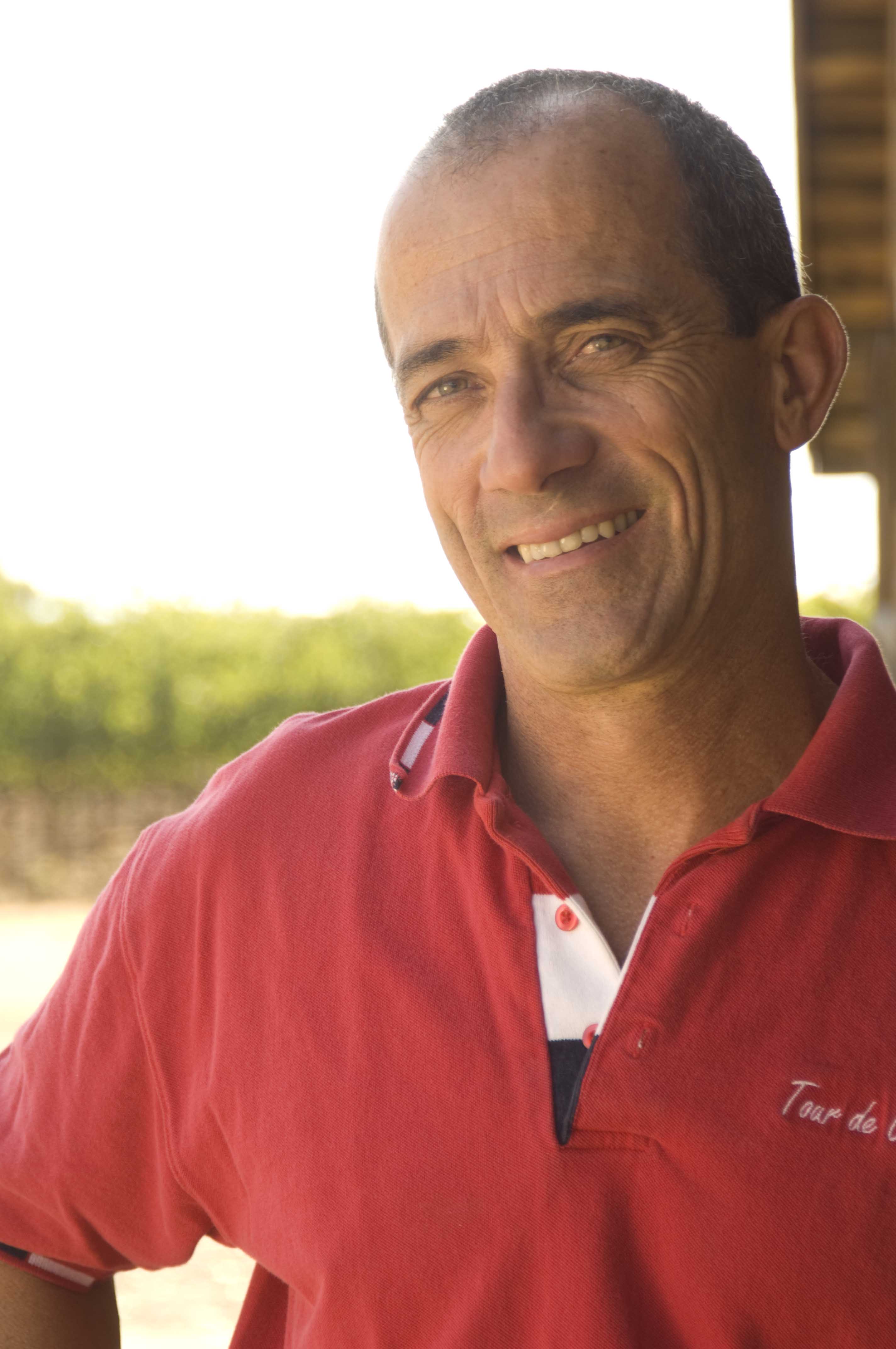 About Chris Phelps
It wasn't until after Chris Phelps received his Enology degree from UC Davis and did a 6-month internship with Michael Martini at Louis Martini Winery that he had an inkling of what his future might be. When he finished courses at the University of Bordeaux School of of Enology, he worked for Christian Moueix during the 1982 vintage. Living and breathing wine 24/7 on the Right Bank in Bordeaux made Chris absolutely sure that he had happened upon what would become his life's work. Hear about his journey and experience his wines paired perfectly with a scrumptious meal on board the Wine Train.
Chris Phelps, a graduate of the winemaking program at the University of California at Davis who also studied enology at the University of Bordeaux, was named winemaker for Swanson Vineyards in April 2003.
Born in Livermore, California, Chris grew up with two interests that determined his educational path: wine and the French language. "Several vintners in the area were family friends, and I gravitated to the field very naturally," Chris explains. "I also had two French 'grandmothers' as babysitters, so my ears were tuned in to French early on."
Prior to joining Swanson Vineyards & Winery, Chris studied both enology and French at Davis and, after graduation in 1981, entered the Institute of Enology at the University of Bordeaux. In addition to an intensive tasting/sensory program, his requirements included practical experience: he served as winemaker at Chateau des Laurets in Puisseguin-St. Emilion during the "blockbuster" 1982 harvest. He was then invited by Christian Moueix of Chateau Pétrus to join a new Napa Valley winery, Dominus Estate. Following six months of intensive training at Pétrus, Chris served as winemaker at Dominus from 1984 through 1996. Then, seeking guidance from Chris for various winemaking projects, Caymus Vineyards employed him for the next seven years, where he served as red winemaker for Caymus from 1999 through spring 2003. Chris released the inaugural Cabernet Sauvignon from his own label, Ad Vivum Cellars, in 2007.
Chris is a member of the American Society for Enology and Viticulture and the Napa Valley Wine Technical Group. He lives in St. Helena with his wife, Maria, and their four children. He shares with his family a love of swimming and backpacking and is an assistant scoutmaster, where he leads his local Boy Scout troop on expeditions.