Reserve Now
Or call: 800.427.4124

Price Per-Person, $179.00
Make a Reservation
Call
(800) 427.4124
---
Interested in other
Vintner's Lunch
Events?
Lunch Train Schedule
Vintner's Lunch
| Time | Activity |
| --- | --- |
| 10:30 AM | Check-in |
| 11:00 AM | Board Train |
| 11:30 AM | Train Departs |
| 2:30 PM | Train Returns |
Any reserved seats not checked in 10 minutes prior to departure may be released for resale.
Learn more about ZD Wines green practices, the winemakers who craft their delicious wines, and the wines you will be tasting on board this Vintner's Lunch.
ZD Wines Vintner's Lunch
Friday, August 15th
Spend a Friday afternoon immersing yourself in a complete Napa experience during the Wine Train's Vintner's Lunch featuring ZD Wines. Drink exquisite wines, dine on a menu artfully paired to the afternoon's vino and chat with Napa Valley Wine Train's Executive Chef Kelly Macdonald, ZD Wines President Brett deLeuze and Assistant Winemaker, Brandon deLeuze, while you gaze upon Napa's Vineyards from your elevated booth in the Wine Train's 1952 Vista Dome Car. The menu for your afternoon has been specially crafted for this event, and will not be seen again.
Menu to be announced.
Due to the extreme popularity of Vintner's Lunches this event is seated with others. Parties of two may be seated with other parties of two.
Vintner's Lunch Includes: Multiple course gourmet meal, 3 glasses of pre-selected wine, and a ride in the Vista Dome Car.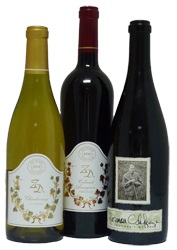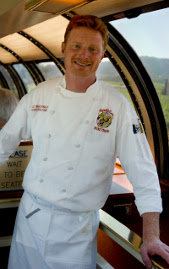 The Napa Valley Wine Train's Vista Dome Car and Chef Kelly Macdonald
About ZD Wines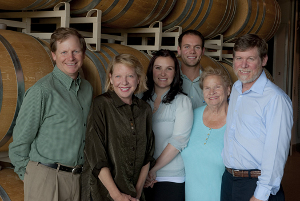 Producing world-class wines was the vision of two former aerospace engineers who in pursuit of their dream launched ZD Wines. The plan was to produce wines similar to those from the renowned Burgundy region of France using the Pinot Noir and Chardonnay winegrape varieties. In 1968, Norman deLeuze and Gino Zepponi pooled their resources of $3,000 apiece and applied for a winery permit.
ZD's hands on approach to both grape growing and winemaking result in lush, structured wines reflective of the care with which they were crafted. A distinctive style developed over 42 years has resulted in both National and International acclaim. ZD's Chardonnay, Pinot Noir and Cabernet Sauvignon in the last five years have received 373 medals, 108 of which were Gold Medals with 17 Double Gold and 8 Best of Class. They have also graced the tables of U.S. Presidents and three times won the coveted Decanter Award in London.
About Brett deLeuze
Brett deLeuze, ZD Wines President was the ripe old age of four when ZD was founded. Having grown up in the wine business, he knows ZD Wines from beginning to end. Working with his father and brother in the cellars in the late 70's and early 80's set the stage for Brett's knowledge of the family's grape growing and winemaking.
Until 1986, Brett's main interest outside of the winery had been soccer. He collected trophies attesting to his skill, and continued playing through his college years. But with graduation in view, his attention was focused on obtaining a business degree from California State University at Sacramento. Following graduation from CSUS in 1988, he formed a team with his mom, Rosa Lee, who had been managing ZD's marketing and sales.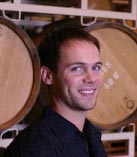 About Brandon deLeuze
The "family feel" at ZD Wines is stronger than ever now that Brandon deLeuze, the son of Robert deLeuze and Grandson of Norman & Rosa Lee deLeuze, has accepted the position of assistant winemaker. ZD's winemaker, Chris Pisani, is happy to have an extra hand around the winery, stating, "Brandon brings an infectious youthful enthusiasm to the winery, and I welcome his help!"
Brandon is one of the first graduates of the new Wine and Viticulture Program at Cal Poly in San Luis Obispo. He gained first hand experience in the Cal Poly and Paragon Vineyards of Edna Valley and at Eberle Winery in Paso Robles after his graduation in June of 2005. However, the depth of Brandon's winery experience comes from his many years of working summers at ZD. As Brandon likes to point out, he started working at ZD when he was 11, the same age his dad was when the winery was started. Brandon also enjoys snow boarding, soccer, and of course, wine tasting! .