Reserve Now
Or call: 800.427.4124

Dinner Train Schedule
Celebrity Winemaker's Dinner
| Time | Activity |
| --- | --- |
| 5:30 PM | Check-in |
| 6:00 PM | Board Train |
| 6:30 PM | Train Departs |
| 9:30 PM | Train Returns |
Any reserved seats not checked in 10 minutes prior to departure may be released for resale.
* Depot Wine Tasting is for guests 21 and older
Kirk Venge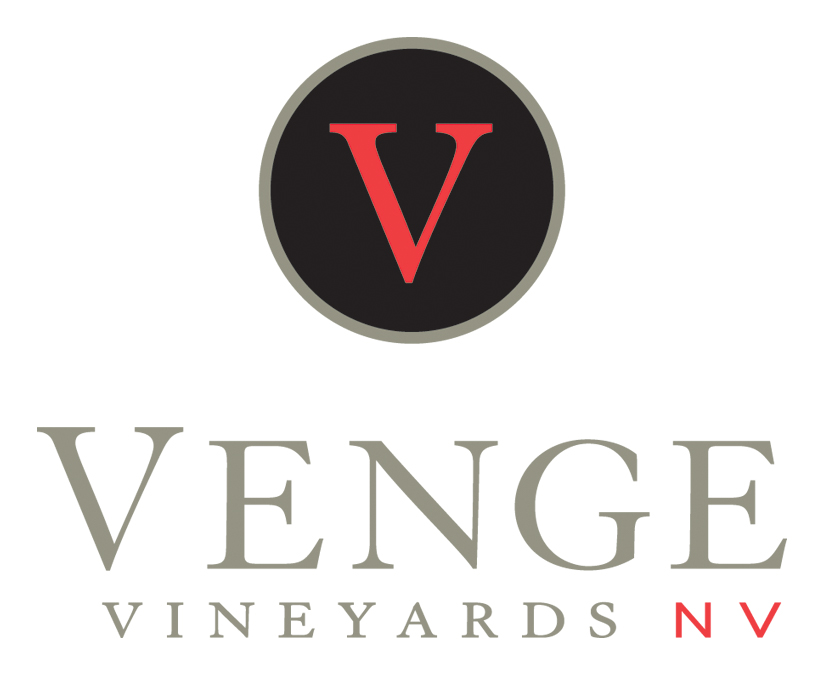 Friday, July 26th
Spend a Friday evening immersing yourself in a complete Napa experience during the Wine Train's Celebrity Winemaker Dinner featuring Kirk Venge. Drink exquisite wines, dine on a menu artfully paired to the evening's vino and chat Kirk Venge, B Cellars Master Winemaker, while you gaze upon Napa's Vineyards from your elevated booth in the Wine Train's 1952 Vista Dome Car. The menu for your evening has been specially crafted for this event, and will not be seen again. Check out the
Due to the extreme popularity of vintner's lunches, this event is seated with others. Parties of two may be seated with other parties of two.
Celebrity Winemaker's Dinner Includes: Multiple course gourmet meal, 4 glasses of pre-selected wine, and a ride in the Vista Dome Car.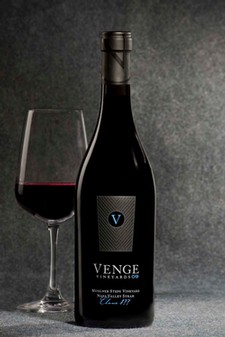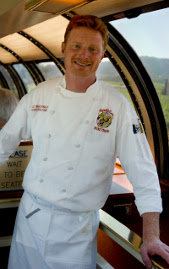 The Napa Valley Wine Train's Vista Dome Car, Venge Wines, and Chef Kelly Macdonald
About the Venge Family
The Venge (ven-ghee) family has farmed vitis viniferra varieties in Napa Valley for nearly a half-century. It is a journey that began when Knud Venge migrated from Denmark to the United States in the early 1900's. The family's viticultural roots flourished in 1976 with the purchase of a 17-acre vineyard in the Oakville District that was planted to Cabernet Sauvignon and Merlot. This fortunate development cast the family among the winemaking pioneers of Napa Valley, with Per, Knud's son, and renowned winemaker Nils, Per's son.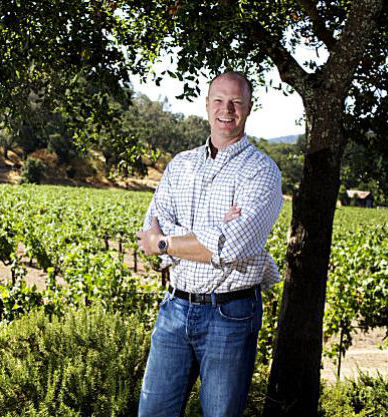 About Kirk Venge
Kirk Venge, Nils' son, gravitated to winemaking at an early age. He proved to be as talented a winemaker as his father, making wines in his own style, with a vision to build his own legacy in the valley. In 2008, Kirk achieved his lifelong dream and acquired full ownership of Venge Vineyards from his family. Today, Kirk continues the Napa Valley heritage, focusing on select vineyard sites that produce fruit worthy of bearing the Venge family name.
Kirk's father, legendary Napa Valley winemaker Nils Venge, was the first person in the USA to ever receive a 100-point perfect score from Robert Parker's Wine Advocate. Kirk's deep family roots in viticulture and his passion for the industry that ensued led him to be named one of the top twenty young winemakers in the world by Food & Wine magazine. Kirk's heritage, love for winemaking, and unparalleled paternal tutelage have all provided him with a foundation bound for success in the wine industry. Prior to B Cellars, Kirk worked at Mumm's Napa Valley for five harvest seasons and one season at Rapaura Vintners in Marlborough, New Zealand. In 1999, Kirk dove in head first and launched his own venture, Venge Vineyards, where his quest for doing something in his own right was realized. His hard work paid off at Venge; you could taste his perfectionism and philosophy of "making wine in the vineyard" in each and every bottle. Kirk graduated from the University of California at Davis with a Bachelor of Science degree in Viticulture and Enology.