Reserve Now
Or call: 800.427.4124

Contact Us
If you have any questions regarding Groups, please give us a call at
1.707.253.0920
---
We are happy to work with Tour Operators and Travel Agents. Feel free to contact us to inquire about our services.
Special rates may apply.
Venues Available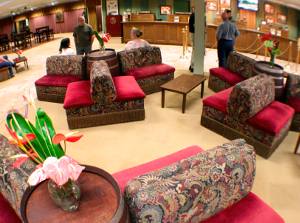 More than just the Wine Train, we have many other venue options available to accommodate your group.
We have the perfect place for your wedding ceremony, company dinner, presentation, awards ceremony, and more.





Groups
The Napa Valley Wine Train offers an extraordinary venue and value for group events of all sizes. From Birthday Celebrations and Office Parties to Corporate Events, Weddings and Conferences. The Napa Valley Wine Train is eager to work closely with you to design your ideal Custom Event. Charter a single car, or the entire train!
Please choose from the options below the one that pertains most to you.