Reserve Now
Or call: 800.427.4124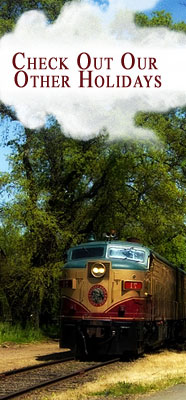 Make a Reservation
Reservations for the Santa Trains are only available over the phone
Please call (800) 427.4124
It would not be unusual to reserve your space on the Santa Train as early as Spring and Summer. Trains sell out quickly.

Santa Trains
A Magical Way to Meet Santa
Santa Trains
These Trains sell out early! Please make your reservations in advance.
The Santa Express Train is a magical experience for the young and the young at heart. Ride the express train with our special guest, Santa! Ole' Saint Nick is going to bring some friends on board. This is a fabulous holiday experience for the whole family.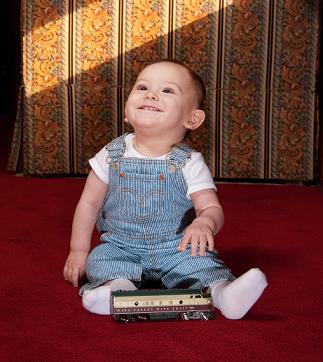 These are NOT the regular three-hour lunch and dinner trains. This train runs only for an hour and a half from the City of Napa to the Town of Yountville and back, and is filled or overflowing with happy children waiting to see Santa and his friends.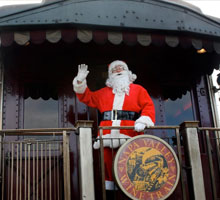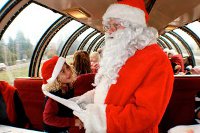 Holiday Season 2015
Santa Train Schedule
Monday-Thursday
Nov. 30 - Dec. 3 3:00pm-5:30pm
Dec 7-10 3:00pm-5:30pm
Dec 14-17 9:00am-11:30am
Dec 14-17 3:00pm-5:30pm
Santa Train Pricing
Prices per person. Adults and Children.
Silverado $25 per person
Gourmet Express $25 per person
Lounge $25 per person
Vista Dome $45 per person

---
Prefer one adult for every two children.
Price does not include food. Child friendly menu on board.
Reservations can be made by calling +1.800.427.4124
Morning Timetable:
December 14-17
| Time | Activity |
| --- | --- |
| 9:00 AM | Professional Pictures with Santa in the Lobby |
| 9:30 AM | Boarding Begins |
| 10:00 AM | Train Departs and Travels to and from Yountville |
| 11:30 AM | Train Returns to Station |
Afternoon Timetable:
November 30-December 3, December 7-10, December 14-17
| Time | Activity |
| --- | --- |
| 3:00 PM | Professional Pictures with Santa in the Lobby |
| 3:30 PM | Boarding Begins |
| 4:00 PM | Train Departs and travels to and from Yountville |
| 5:30 PM | Train Returns to Station |