Reserve Now
Or call: 800.427.4124

Price Per-Person, $179.00
Jericho Canyon Vineyard Vintner's Dinner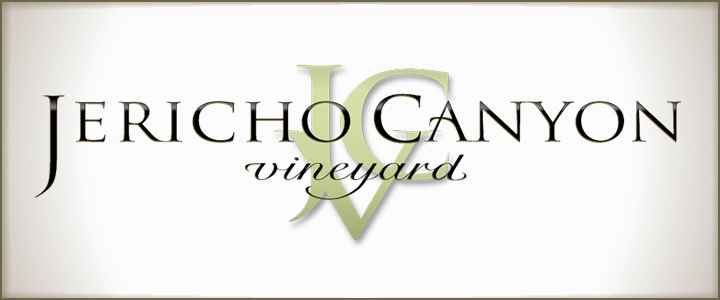 Friday, August 8
Spend a Friday evening immersing yourself in a complete Napa experience during the Wine Train's Vintner's Dinner featuring Jericho Canyon Vineyard. Join Jericho Canyon vintner Nicholas DeDomenico Bleecher and Jericho Canyon Vineyard Director of Sales and Marketing, Tara Katrina Hole, for an unforgettable evening of food, wine, and stories. Nicholas and Tara will be sharing their highly sought after estate produced Cabernet Sauvignons and Sauvignon Blanc. Chat with Napa Valley Wine Train's Executive Chef Kelly Macdonald, Nicholas, and Tara while you drink exquisite wines, dine on a menu artfully paired to the afternoon's vino, and gaze upon Napa's Vineyards from your elevated booth in the Wine Train's 1952 Vista Dome Car. The menu for your afternoon has been specially crafted for this event, and will not be seen again.
Due to the extreme popularity of Vintner's Dinners, this event is seated with others. Parties of two may be seated with other parties of two.
Vintner's Dinner Includes: Multiple course gourmet meal, three glasses of pre-selected wine, and a ride in the Vista Dome Car.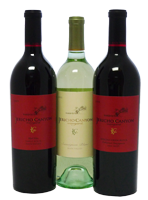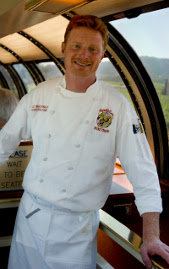 The Napa Valley Wine Train's Vista Dome Car and Chef Kelly Macdonald
About Jericho Canyon Vineyard
Located at the base of Mt. St. Helena in Napa Valley, the small ranch in Jericho Canyon had a creek filled with tadpoles and water skeeters, a 100 year-old farm house, a pond shaded by gorgeous oak trees, a stupendous view of the Palisades and Mt. St. Helena, and meadows dotted with wild flowers. Marla and Dale Bleecher knew without a doubt that this would be the place to raise their children.


Originally given in a land grant to a veteran of the Civil War as payment for his services, the ranch is situated along the road to the old Silverado Mine, a spot made famous by Robert Lewis Stevenson in his book "Silverado Squatters". The property had been used as a cattle ranch since the 1930s, but showed evidence of a pre-Prohibition vineyard alongside Jericho Creek. The Bleechers replanted the old vineyard and extended it up the canyon, terracing extensively due to the steepness of the terrain. With the terraces following the contours of the land, it is reminiscent of an old world vineyard. Cabernet Sauvignon was planted in 1990 and Merlot and Cabernet Franc in 1993.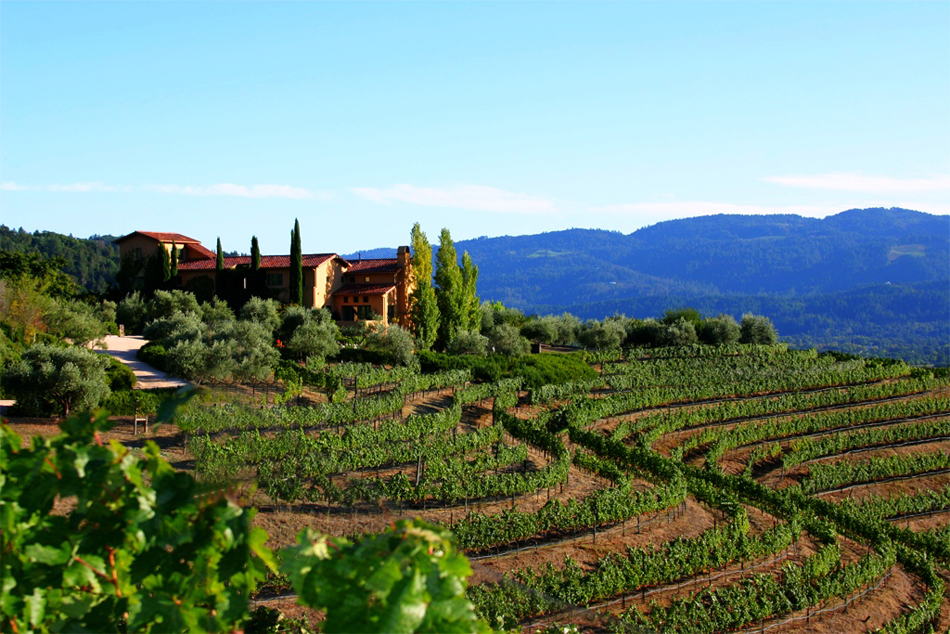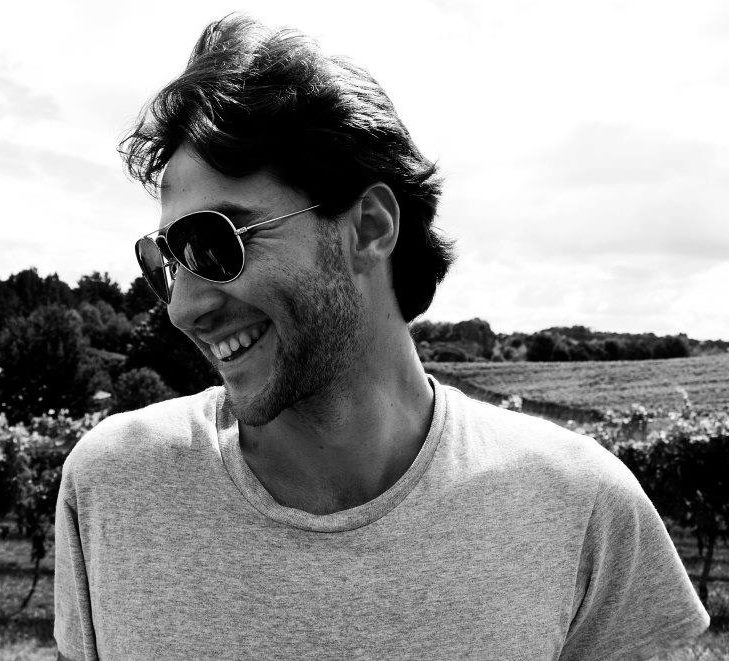 About Nick Bleecher
A second-generation Jericho Canyon vintner and third-generation Wine Train proprietor, Nicholas was born with wine in his blood. Raised in the wild terrain of Jericho Canyon with summers spent pruning, leafing, irrigating, and picking, he learned winemaking from the ground up. After a brief respite from vineyard duties working as a WineTrain marketing intern, he returned to Jericho Canyon with a renewed desire to better Napa Valley and create exceptional wine. Upon graduating from the renowned winemaking university, UC Davis, with degrees in Viticulture, Enology, and Managerial Economics, Nicholas ventured abroad to hone his winemaking skills.
Presently overseeing all aspects of winemaking, Nicholas believes in perfection, both in the field and in the cellar. To that end, he has surrounded himself with some of the most recognized winemakers in the world. Working alongside legendary winemakers, Michel Rolland and Aaron Pott, Nicholas has released his first wine as winemaker, the Jericho Canyon 2013 Sauvignon Blanc.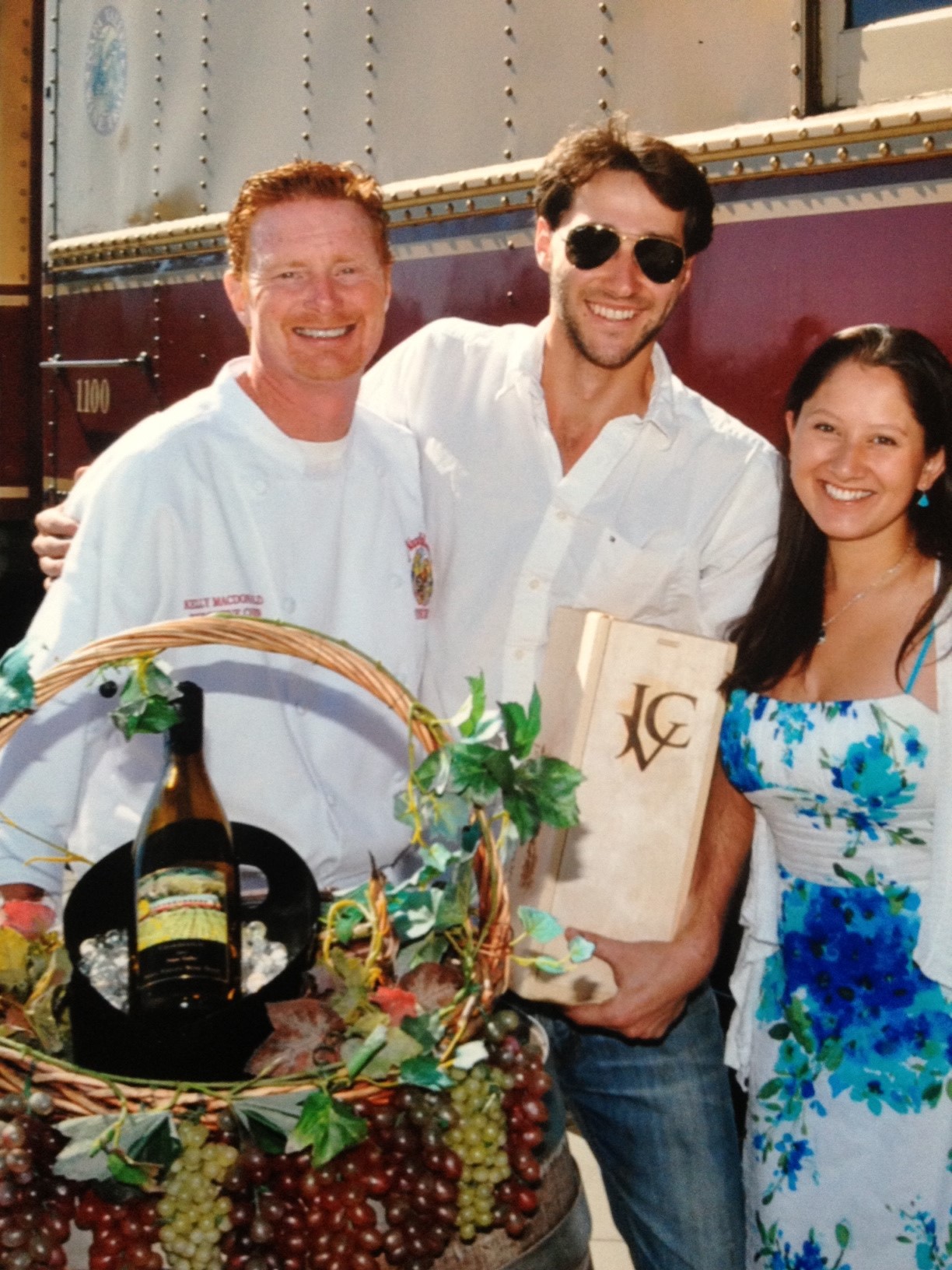 About Tara Katrina Hole
Director of Sales and Marketing
Having developed an interest in wine and agriculture at UC Davis, Tara joined Jericho Canyon as an intern in the summer of 2007. Five years later, she accepted a position as Director of Sales and Marketing. In addition to her role at Jericho Canyon, Tara has served as a guest speaker at UC Davis in both the Viticulture and Enology department and the Agricultural and Resource Economics department covering the topics of sustainable viticulture and maintaining luxury brands.