Reserve Now
Or call: 800.427.4124

Price Per-Person, $174.00
Jericho Canyon Vineyard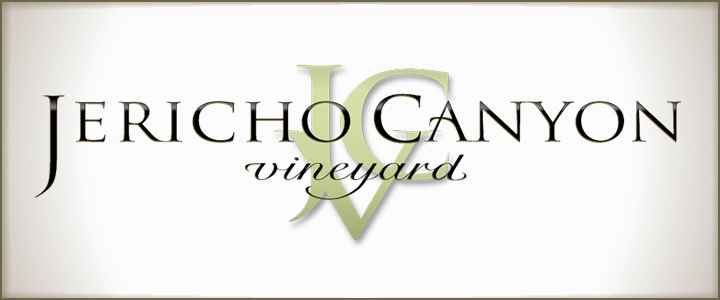 Friday, September 20
Spend a Friday afternoon immersing yourself in a complete Napa experience during the Wine Train's Vintner's Lunch featuring Jericho Canyon Vineyard. Drink exquisite wines, dine on a menu artfully paired to the afternoon's vino and chat with Napa Valley Wine Train's Executive Chef Kelly Macdonald and Vintners Marla Bleecher and Nick Bleecher while you gaze upon Napa's Vineyards from your elevated booth in the Wine Train's 1952 Vista Dome Car. The menu for your afternoon has been specially crafted for this event, and will not be seen again.
Due to the extreme popularity of vintner's lunches this event is seated with others. Parties of two may be seated with other parties of two.
Vintner's Lunch Includes: Multiple course gourmet meal, three glasses of pre-selected wine, and a ride in the Vista Dome Car.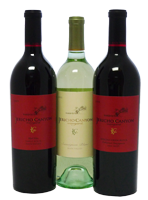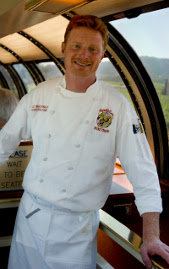 The Napa Valley Wine Train's Vista Dome Car and Chef Kelly Macdonald
About Jericho Canyon Vineyard
Located at the base of Mt. St. Helena in Napa Valley, the small ranch in Jericho Canyon had a creek filled with tadpoles and water skeeters, a 100 year-old farm house, a pond shaded by gorgeous oak trees, a stupendous view of the Palisades and Mt. St. Helena, and meadows dotted with wild flowers. Marla and Dale Bleecher knew without a doubt that this would be the place to raise their children.


Originally given in a land grant to a veteran of the Civil War as payment for his services, the ranch is situated along the road to the old Silverado Mine, a spot made famous by Robert Lewis Stevenson in his book "Silverado Squatters". The property had been used as a cattle ranch since the 1930s, but showed evidence of a pre-Prohibition vineyard alongside Jericho Creek. The Bleechers replanted the old vineyard and extended it up the canyon, terracing extensively due to the steepness of the terrain. With the terraces following the contours of the land, it is reminiscent of an old world vineyard. Cabernet Sauvignon was planted in 1990 and Merlot and Cabernet Franc in 1993.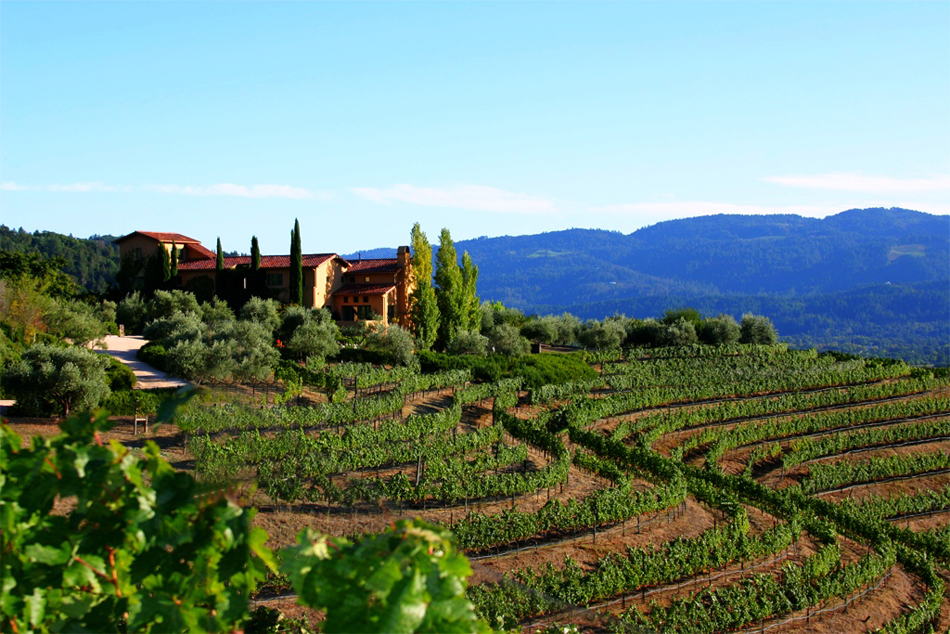 About Marla Bleecher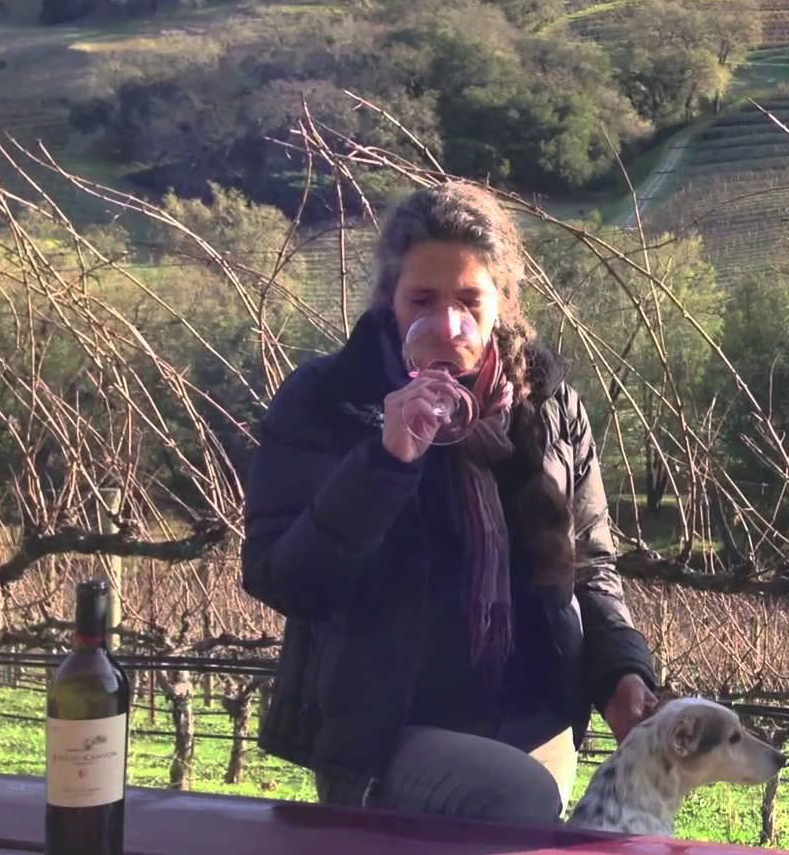 A lot of us think about how one day it would be great to move to the country, plant some grapes, and make some wine. Luckily, most of us have enough sense not to try it! But time and circumstance converged for us in 1989, and that wild hare of an idea became a reality.

 We found a small ad in the San Francisco Chronicle with a "For Sale by Owner" heading. We knew it the moment we saw it: this hidden canyon was both the perfect place to raise our children and the perfect place to raise our grapes. With blood, sweat, and a few tears, we worked on tractors and in dirt, through rain and 100 degree heat. In the field, in the classroom, in the coffee shop, Dale and I learned how to grow grapes on our land. Every undulation, every nook and cranny was different and needed its own special attention. And slowly we learned how to meet those needs.

About Nick Bleecher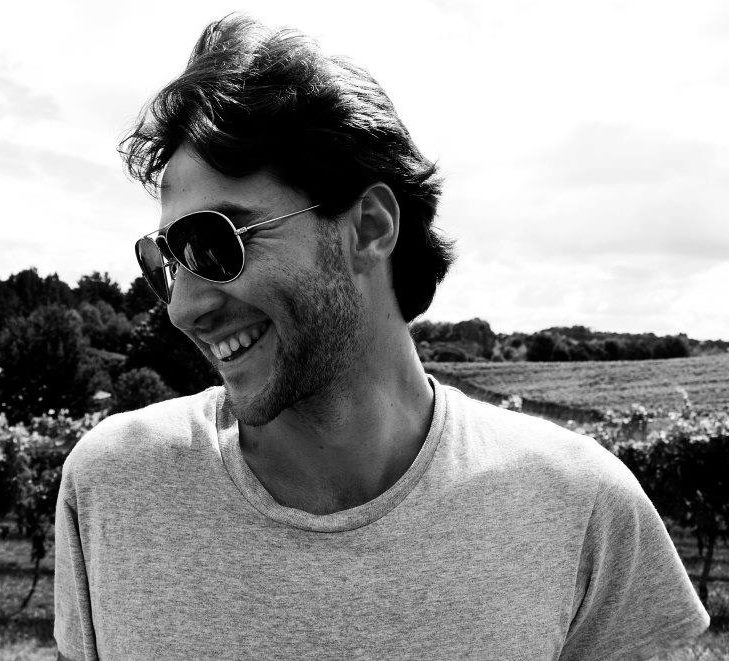 I came to Jericho Canyon Vineyard at the age of one, though I am told it was a cattle ranch at the time. I became involved in the family business when, at the age of four, I was given buckets of fertilizer every morning and was sent into the vineyard for an assigned three hours of "character-building". 

During subsequent summers, I further honed my viticultural skills through irrigation system cleaning, leak repairing, suckering, leaf removal, grape harvesting and, finally, winemaking. By the time I entered the Viticulture and Enology program at University of California, Davis, I was an expert in manual labor and thus breezed through courses like pruning labs. 
After graduating with a Bachelor of Science in Viticulture and Enology and a minor in Managerial Economics I began contributing full-time at Jericho Canyon, did some traveling, and worked a harvest in New Zealand. However, the more I travel, the more I realize that there is no place like home. There are few wineries that match JCV's meticulousness and love for growing spectacular grapes and making them into exceptional wine.