Reserve Now
Or call: 800.427.4124

Price Per-Person, $174.00
Dinner Train Schedule
Celebrity Winemaker Dinner
| Time | Activity |
| --- | --- |
| 5:30 PM | Check-in |
| 6:00 PM | Board Train |
| 6:30 PM | Train Departs |
| 9:30 PM | Train Returns |
Any reserved seats not checked in 10 minutes prior to departure may be released for resale.
Fred Schweiger Winemaker Dinner

Friday, June 28, 2013
Spend a Friday evening immersing yourself in a complete Napa experience during the Wine Train's Celebrity Winemaker dinner featuring Fred Schweiger. Drink exquisite wines, dine on a menu artfully paired to the night's vino and chat with Fred, while you gaze upon Napa's Vineyards from your elevated booth in the Wine Train's 1952 Vista Dome Car.
The menu for your evening has been specially crafted for this event, and will not be seen again.
Due to the extreme popularity of our winemaker's dinner, this event is seated with others. Parties of two may be seated with other parties of two.
The Celebrity Winemaker's Dinner Includes: Multiple course gourmet meal, a welcome glass of sparkling wine, 3 glasses of pre-selected wine, and a ride in the Vista Dome Car.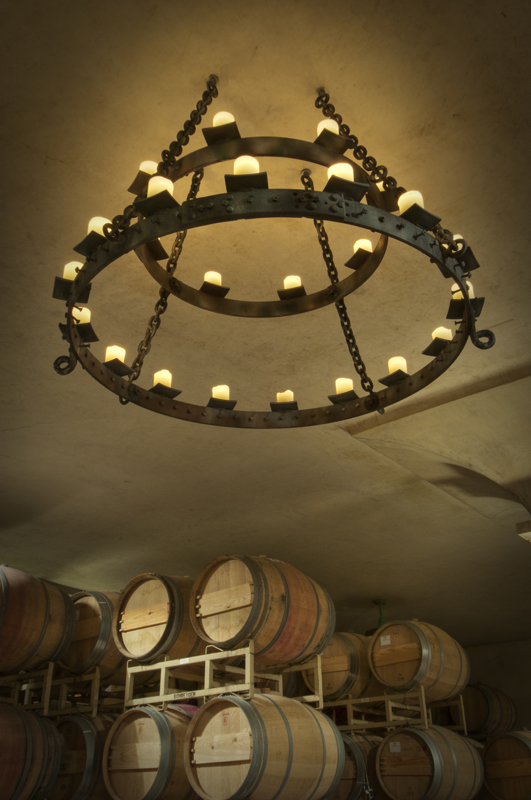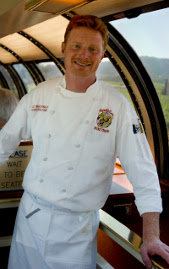 The Napa Valley Wine Train's Vista Dome Car and Chef Kelly Macdonald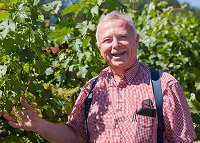 Fred Schweiger
Fred Schweiger was born and raised in San Francisco, California. Fred always looked forward to summertime when he would visit his grandparents who had 160 acres in the rugged Santa Cruz mountains. The property had been planted with vineyards in 1892 by his great grandparents. Fred would spend the summer caring for vines on the steep mountainsides by watering each plant with five gallon buckets. During the rest of the year, he lived on the last one acre farm on Bernal Heights, in the middle of San Francisco. In the fall of 1959, Fred researched a property for sale on Spring Mountain. His Mom and Dad loved the land and purchased the property. Fred graduated from Lowell High School and went on to major in Forestry at San Francisco City College. Halfway through school, he changed his major to building and construction technology with continued education in engineering. In 1972, Fred established Schweiger Construction, Inc. In 1979, interest rates were 21% and all construction came to a stop. Giving Fred an opportunity to work towards a long-held dream, to develop the family owned Spring Mountain property into vineyards. During the year and a half it took to clear the heavily forested, hill parcel, Fred studied viticulture at the University of California, Davis and at Santa Rosa Junior College. Additionally, he gained invaluable knowledge from recognized local vintners including Herman Hummel, Joe Cafaro and Laurie Wood. Today, his dream has been fully realized. He is able to work together with his family on this amazing and successful winery,