Reserve Now
Or call: 800.427.4124

Make A Reservation
Please Call
(800) 427.4124
Castle Winery Tour
Lunch on the Train and wine tasting at the Castle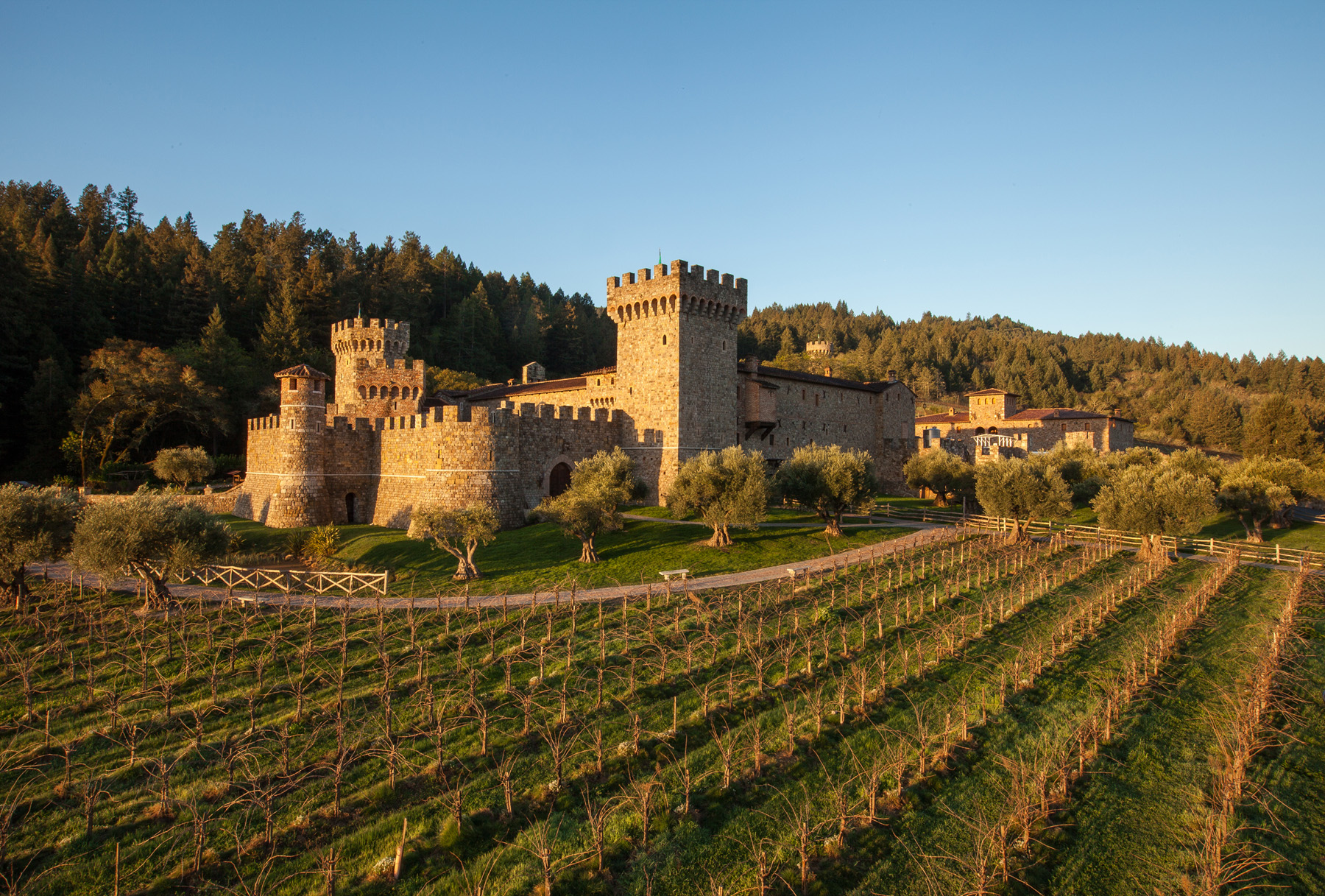 This is a "Seated with Others" event.
Prices Range from $234-$264 per person. This is currently our only tour option where you can dine in either our Gourmet Express Package or in the Vista Dome. Please call for more details and to make your reservation. 1.800.427.4124
Enjoy a multiple course gourmet lunch in an elegant Pullman dining car as you journey northbound through the Napa Valley. Once you are up valley, transfer from the train and board a private shuttle which will be waiting to transport you to Castello di Amorosa. After your tasting, your private shuttle will return you to the Wine Train Station.
Rising above the hills in the Napa Valley is Castello di Amorosa, which translates to the "castle of love" in Italian. Castello di Amorosa is an authentically-styled, 13th century Tuscan castle winery replete with high walls and five defensive towers and over 30 acres of estate vineyards. It was built over a 15-year period by Dario Sattui, a fourth generation winemaker and owner of V. Sattui Winery in St. Helena, California.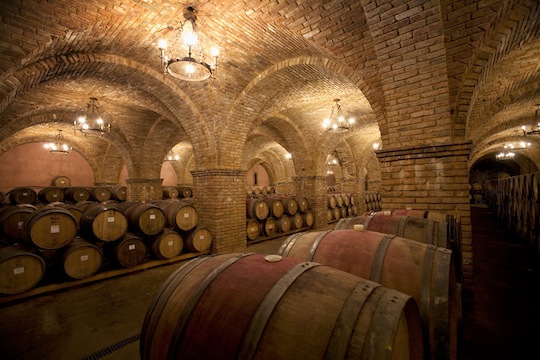 This is a SEATED WITH OTHERS event. A welcome taste of wine on board the train is included with tour,as well as a tasting at the Castle. No children under 5. Non drinkers will receive grape juice in the tasting bar (or water).
All of our winery tours require moderate stair climbing and standing for extended periods. We encourage guests who may have difficulty performing these two activities to consider our regular Lunch Packages.
Beginning June 2, limited seating will be available in the Vista Dome for guests choosing the Ambassador or Domaine Chandon Winery Trips, as well as the Castle Winery Trip.
| Time | Activity | Details |
| --- | --- | --- |
| 10:30 AM | Check In | |
| 10:50 AM | Board the Train | You will begin in one of our dining cars where meal service will begin as soon as you arrive. Expect to begin eating at around 11:30 AM. |
| 11:30 AM | Train Departs | |
| 1:00 PM | Transfer at St. Helena | Board Motorcoach for Castello di Amorosa |
| 1:30 PM | Begin Castello di Amorosa Tour | A representative from Castello di Amorosa will meet you and begin winery tour and tasting. |
| 3:30 PM | Board Motorcoach for Napa Wine Train Station | |
| 4:00 PM | Arrive at Napa Wine Train Station | |